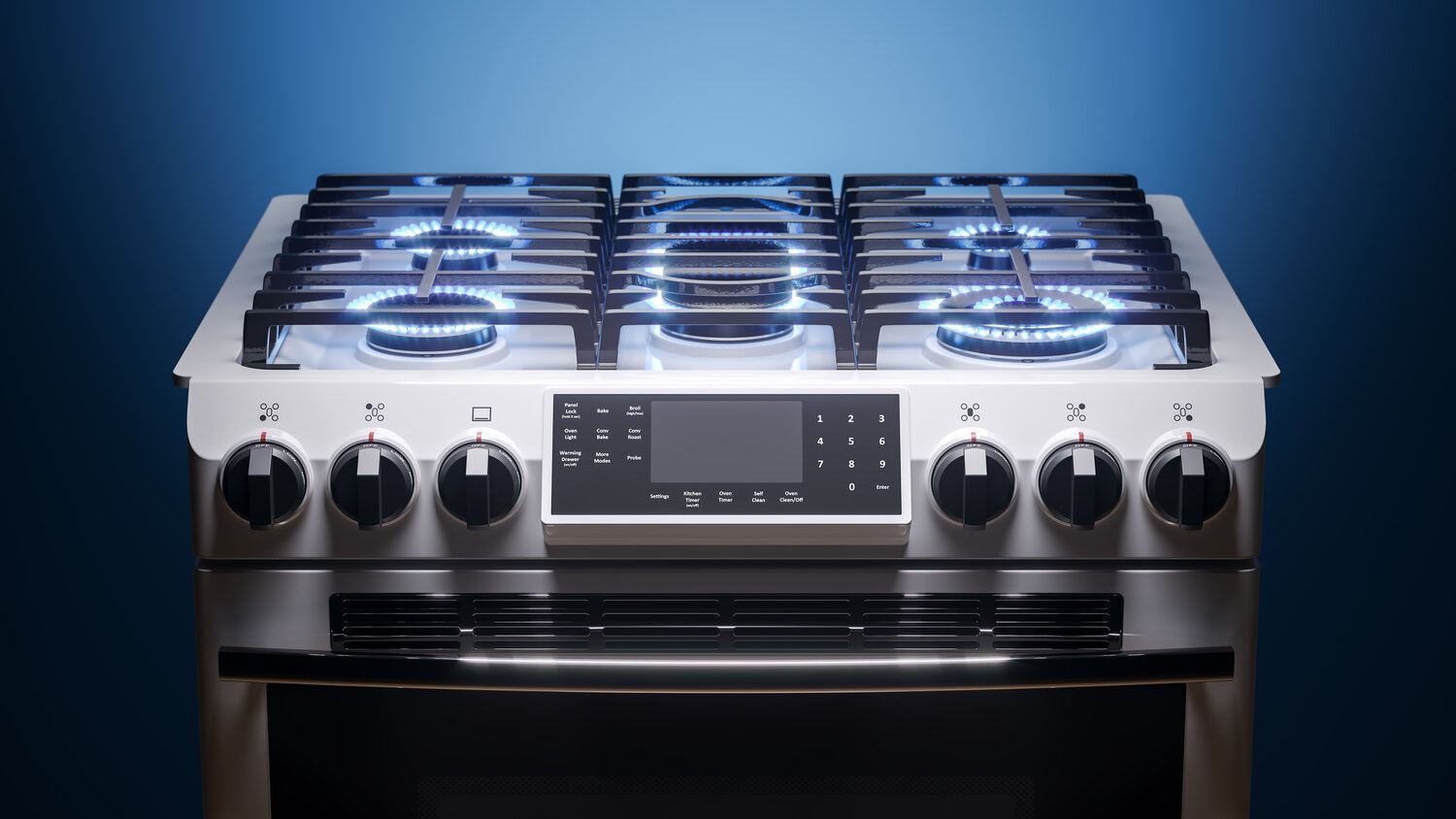 A beautiful range can be the showpiece in any kitchen. Wondering how to keep your high-quality stove looking its best? Proper cleaning of its components will not only keep it pristine but in good working order. Learn how to clean gas range parts with the right materials and techniques to maximize its appearance and performance.
Range Maintenance Tips: How to Clean Gas Range Components
While different brands and models vary slightly in appearance, how to clean gas range burner caps, porcelain tops, knobs, and grates remain the same. Manufacturers recommend hand washing all components and avoiding the dishwasher to ensure proper look and function. 
Here's what you'll need:
Clean cloths

Warm water

Dish detergent

SOS Steel Wool Soap Pad, mild abrasive cleanser or a degreaser
Step #1 - Remove & Wash Gas Range Burner Caps
Wondering how to clean range burners for the best results? Removing the burner caps for a separate washing will ensure that each component is cleaned. 
Here's how to perform a range burner cleaning: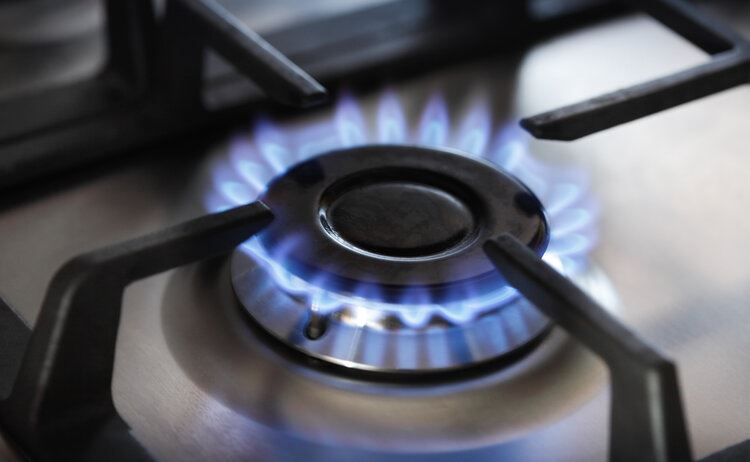 Remove the grates to access the burners.

Separate the burner caps from the base by lifting upwards.

Scrub the caps with a clean cloth, warm water, and dish detergent, making sure the burner ports are clear.

Dampen a cloth with warm soapy water and wipe around the burner bases. Avoid soaking the igniter or scrubbing it vigorously to prevent damage.

Dry the burner bases and caps thoroughly before replacing the caps.
Step #2- Clean Gas Range Porcelain Burner Pan
When cleaning the porcelain burner pan, use only soap and water or mild cleansers to avoid scratches or other damage. If your range has a griddle, remove it for better access to the porcelain pan. You can clean a range griddle separately with its own specific steps and a griddle cleaner.
Some range porcelain pans can be removed while others cannot. Regardless of your model stove, the cleaning methods and materials remain the same.
Follow these steps to perform a stovetop porcelain pan cleaning:
Wipe away any lingering food particles or debris.

Dampen a clean cloth with warm water and dish detergent and wipe down the porcelain pan.

For stubborn stains, use an SOS Steel Wool Soap Pad, a mild abrasive cleanser, or a mild degreaser. When using mild cleaners, apply them to the cloth and not directly on the porcelain pan.

Rinse any cleansers with clean, warm water.

Use a 1:1 solution of white vinegar and water to clean hard water stains.

Dry the porcelain pain thoroughly.
Step # 3- Take Off and Wash Gas Range Grates
Wolf range grates easily lift off for separate cleaning. Remove the grates and wash them with warm, soapy water and a clean cloth or sponge. How to clean gas range grates with caked-on stains? Scrub with a paste of baking soda and water to remove lingering food residue. Rinse the grates, making sure they're completely dry before replacing them.
Step #4- Remove and Clean Gas Range Control Knobs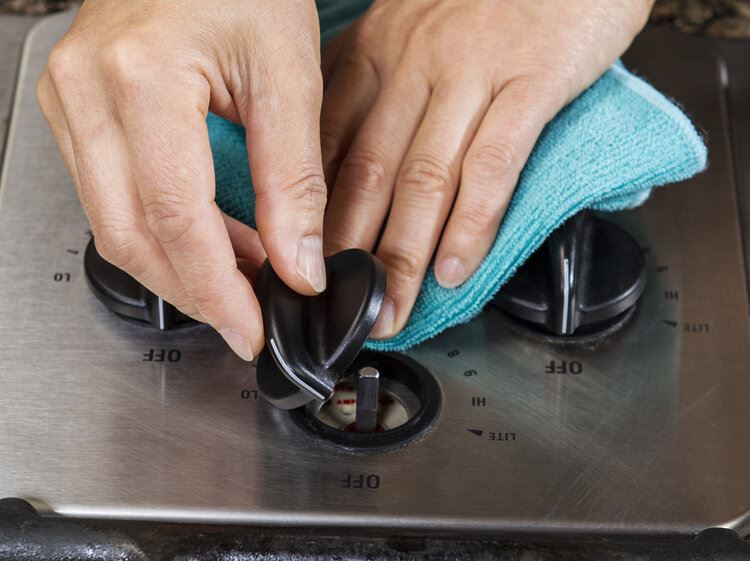 Knowing how to clean gas range control knobs involves removing them from the valve stem. Wipe each knob with a damp cloth, mild dish detergent, and water. Avoid soaking the knobs or using abrasive cleaners, as it could cause scratches or remove the markings.
Dry the knobs completely before pushing them straight back onto the valve stems.
While proper cleaning and maintenance can ensure that your range functions optimally, malfunctions can still occur. When you have questions or concerns, the experts at Sterling Service Group can help with any range repair.