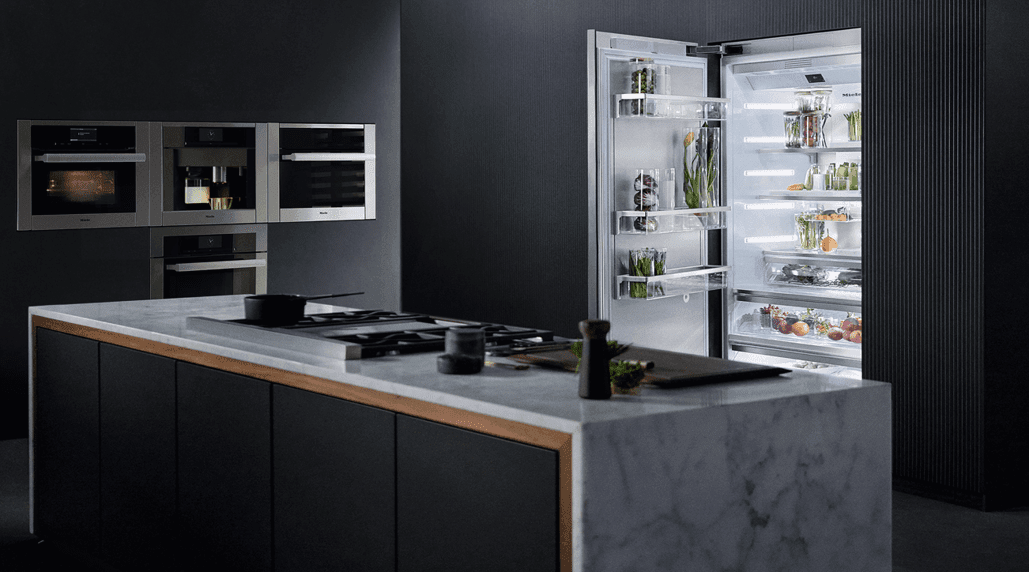 The quality of your appliances can have a subtle effect on your overall happiness with your kitchen and home. Not only do luxury home appliances look great, but they also last longer and deliver higher performance, and most have an excellent home appliance warranty.
These luxury appliances are well worth the investment, but it can be hard to know which brands to choose. With decades of experience in luxury appliance care, we're here to offer recommendations on the appliances our customers love.
Do Your Laundry in Style with Miele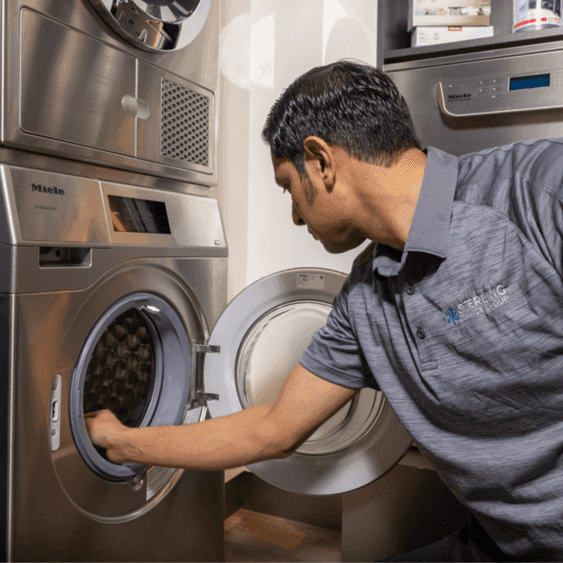 You could outfit your entire home with Miele products since they cover everything from fridges to stovetops, vacuum cleaners, to coffee makers. One of our favorite products is the Miele front-loading washing machine, which contains tons of useful features.
According to Business Insider, Steve Jobs chose a Miele washing machine after spending two weeks debating the design merits of different brands with his family.
What makes Miele's washing machine so special is the two-phase detergent dispenser, which dispenses the optimum amount of detergent and fabric softener for the wash cycle. Fill it once, and it will last for several washes, making laundry day significantly more convenient.
All Miele products undergo robust testing, and you can expect your washing machine to last for 20 years or more.
Get Professional Cooking Tech in Your Home Kitchen with Dacor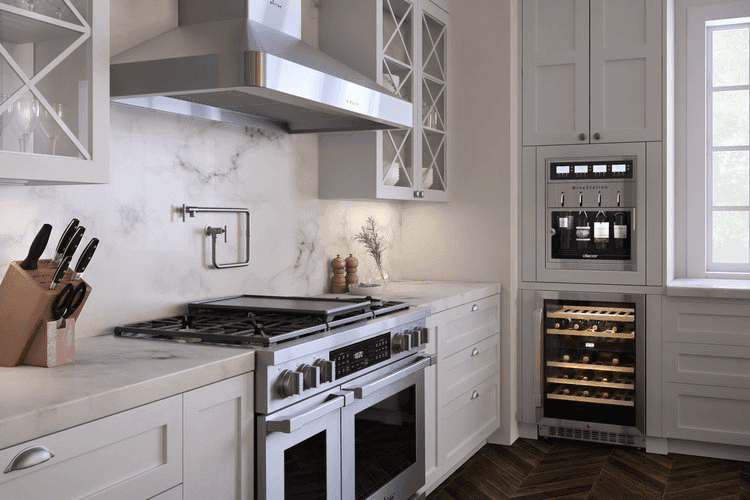 Dacor made its name with its four-way convection oven that revolutionized professional and domestic kitchens. Best of all, you can choose whether you want a simple, no-frills oven, a professional-grade appliance, or the best of both approaches with Dacor's Transitional range.
Dacor has a three-year home warranty plan if you register your appliance on their site. This plan includes a 60-day cosmetic warranty, as well as a comprehensive repair and maintenance service.
Whether you're looking for a wall oven, cooktop, wine cooler, or even microwave or fridge, Dacor is an excellent choice. The US-based company has built its reputation on innovation and quality and is ready to deliver both to its customers.
Personalize Your Kitchen with True Residential Fridges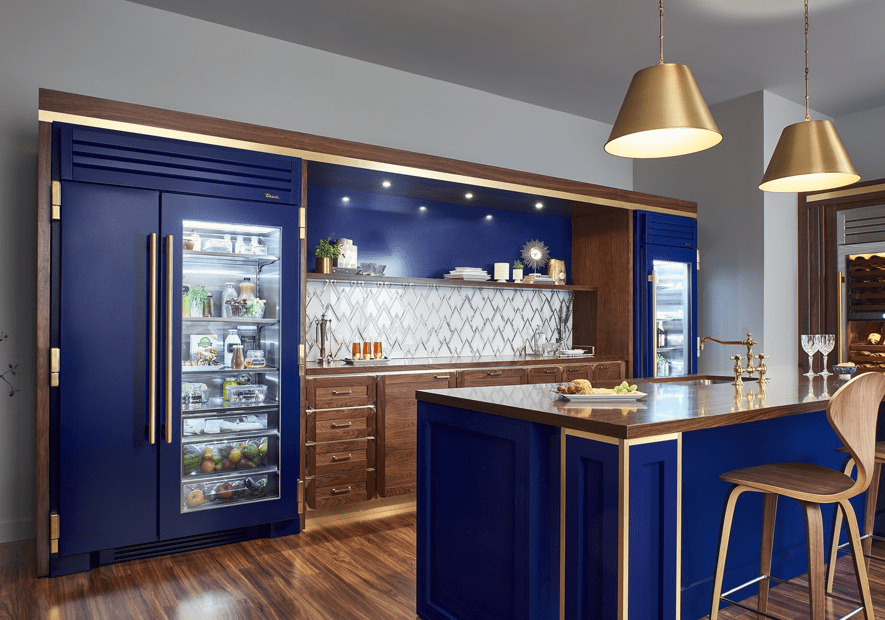 True Residential is a US-based cooling company that has produced handcrafted American appliances since 1945. True Residential was the leading manufacturer of commercial fridges and freezers for restaurants and hotels until 2008 when they decided to expand their offerings to residential customers.
They've kept their commercial lines' high performance and quality but added a layer of customization and style that's perfect for your luxury kitchen. Best of all, you can choose from a range of custom colors and hardware finishes that ensure that your fridge fits perfectly with your home design.
Keep Cool with Sub-Zero
Sub-Zero is an excellent refrigeration brand that's known for commercial-grade products. The company recently expanded its range into the residential market with three lines: Classic, Designer, and Pro.
All three lines offer luxury products that will fit with the style and scope of your kitchen while offering a 20-year home appliance warranty.
What sets Sub-Zero refrigerators apart from the competition is their innovative features that give you and your family peace of mind. Two separate cooling systems and a dedicated microprocessor will keep your interior temperature stable while remaining highly energy efficient.
The NASA-grade air purification technology is better than what you'd find in many air conditioning systems and removes ethylene, viruses, bacteria, and mold spores from the refrigerator's interior. If you're looking for a mix of bold style and reliable technology, you can't go wrong with Sub-Zero.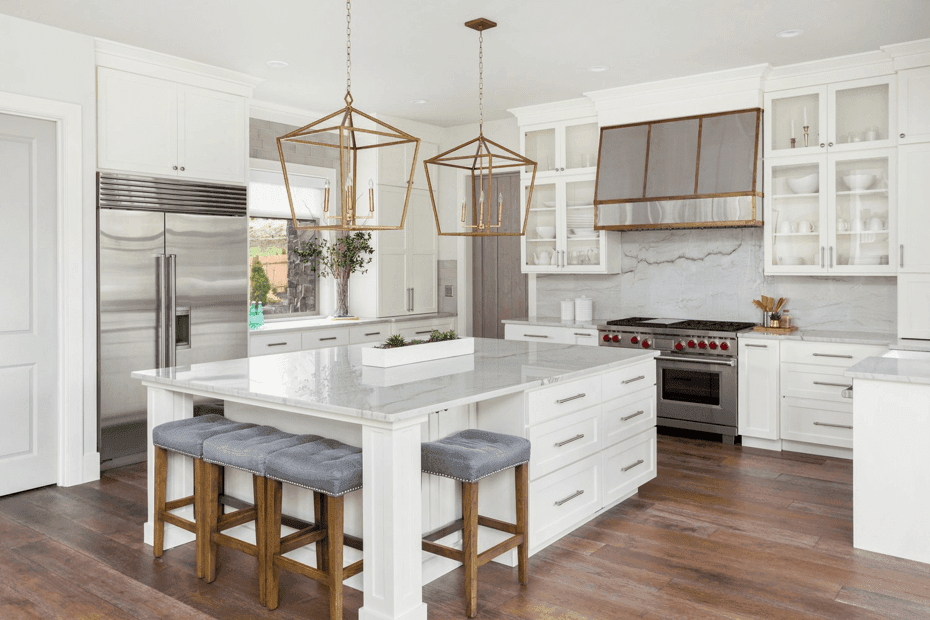 Make a Bold Statement with Wolf Cooktops
Wolf recently partnered with Sub-Zero to offer a complementary range of appliances. While Sub-Zero focuses on cooling, Wolf is all about cooking. Wolf stovetops have a distinct style that fits right in with sophisticated, modern kitchens.
The company isn't all about style, though – there's a lot of substance behind their products. The cooktops are responsive and easy to clean, while the company's ovens contain state-of-the-art convection systems that cook food evenly while saving energy.
Wolf appliances are also incredibly versatile and offer side-by-side or stackable pairings, as well as a wide range of products for any kitchen.
ASKO Delivers on Environmentally Friendly Kitchen Appliances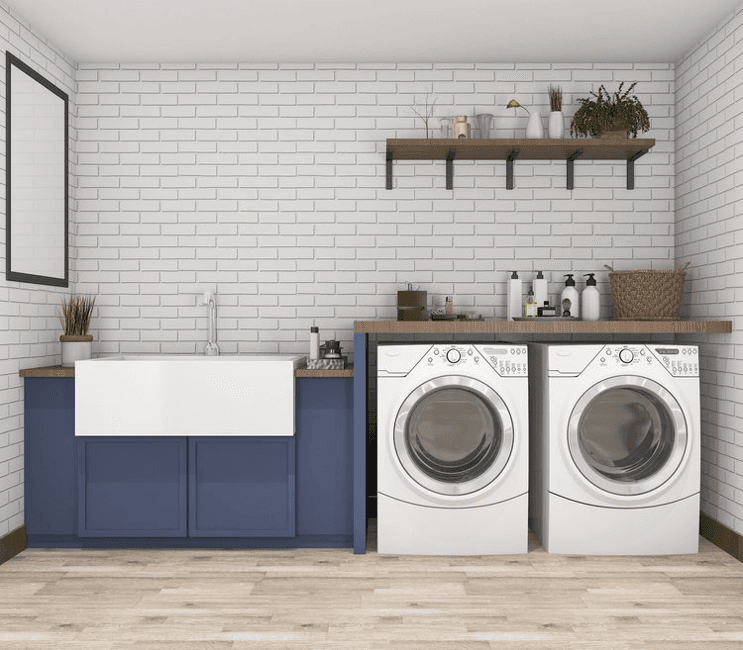 If you're eco-conscious, you'll love Swedish-based ASKO. The brand operates on traditional values of environmental protection, efficiency, reliability, and style. For 70 years, ASKO has been a household name in Sweden, and the company is poised to take over the US.
ASKO has all your washer and dryer needs covered, with a wide range of high-performance washing machines and dryers. Both appliances come with an array of programs and modes suitable for any clothing type, which simplifies laundry day dramatically.
Best of all, their appliances are ENERGY STAR rated and consume less water and electricity than their counterparts.
Get the Most Out of Your Kitchen with BEST Hoods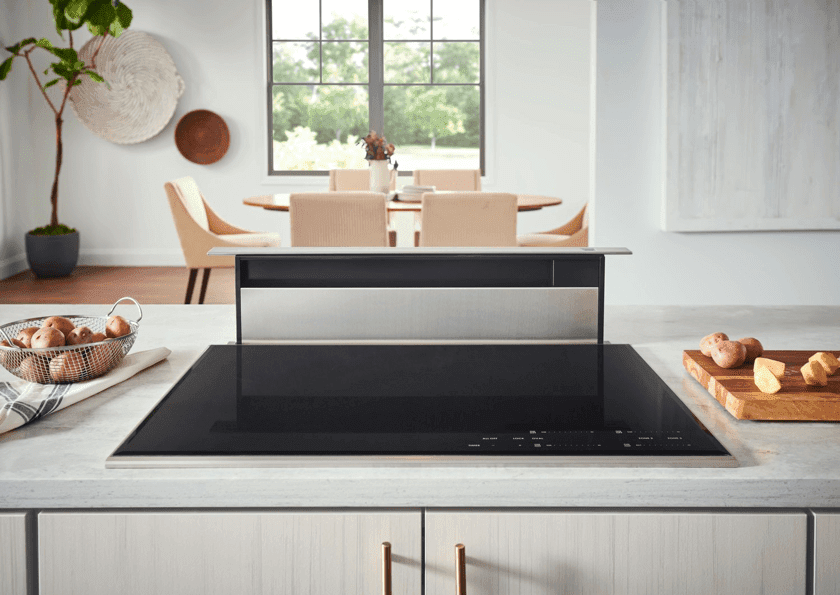 Unlike other luxury appliance brands, BEST focuses on one thing and aims to provide the highest quality product possible. BEST range hoods are industry-leading appliances that can make a huge difference in your kitchen.
The BEST iQ Blower System removes smoke and odors faster and is quieter than many other premium hoods on the market. They come with remote controls, allowing you to control the hood while still paying attention to your cooking.
The hoods are also incredibly energy efficient due to a combination of LED lighting and advanced digital motor technology. The Department of Energy has found that LEDs use 75% less energy and last 25 times longer than normal bulbs, so it's no surprise that BEST Hoods chose to include them in its products.
The company offers a five-year limited home appliance warranty that combines a five-year parts warranty and two-year labor limited warranty.
Deliver High-Quality Gourmet Ice with Scotsman Ice Machines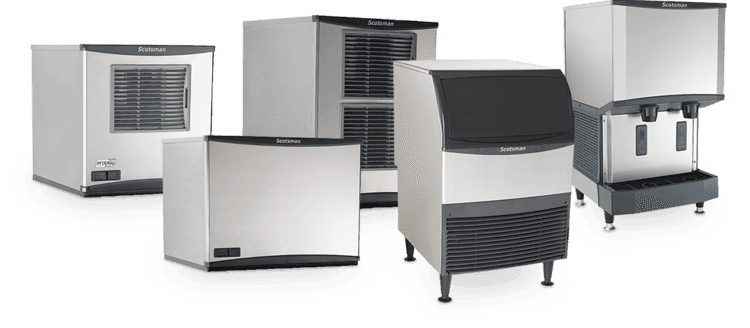 People have strong opinions about ice. A dedicated ice maker is an essential part of any luxury kitchen, and Scotsman makes the best. You can choose from various ice modes, ranging from large blocks to clear nuggets, while the ice machine remains quiet and efficient.
Whether you want to serve the perfect cocktail on the rocks or want a refreshing drink on a hot summer's day, this is the perfect luxury investment.
Keeping your luxury appliances working involves more than taking advantage of your home appliance warranty. Sterling Service Group offers high-quality appliance maintenance and repair for most major luxury brands, including those listed above.
Give us a call in Atlanta, Chicago, Nashville, or New York to find out how we can help keep your investment safe and functioning for decades to come. 
Follow up with Part 2…