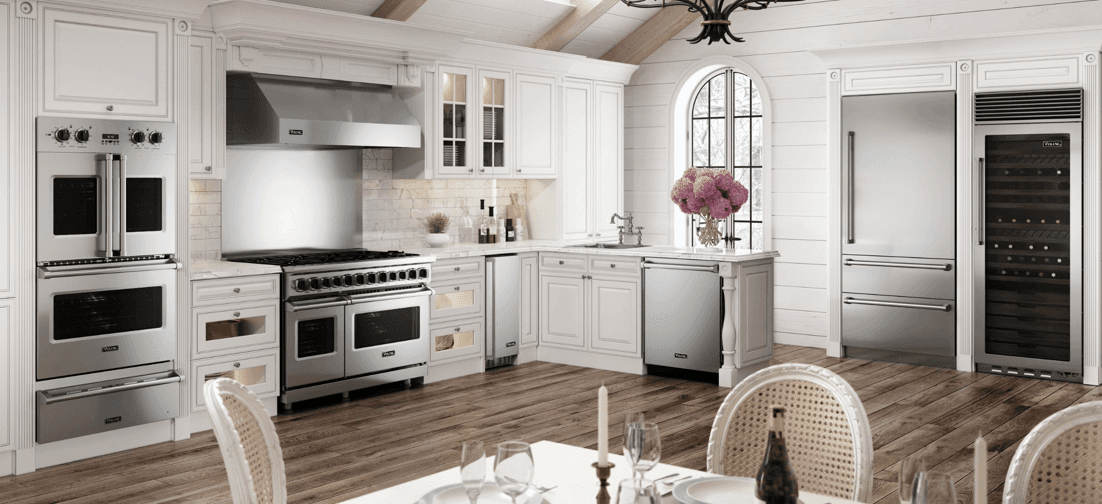 Cozy home spaces are the sum of their parts. We want our appliances to look gorgeous and maintain exceptional performance, which often makes spending the extra dollars worth it.
Luxury appliances last longer than any lower-value competitors. Many brands also offer a fantastic home appliance warranty, so customers can feel confident in their purchase and ensure an appliance that outperforms all expectations.
Still, it's tricky to discern which brands are best. That's why our team at Sterling Service Group has compiled a list of our favorite luxury appliances that we think customers are sure to love as much as we do!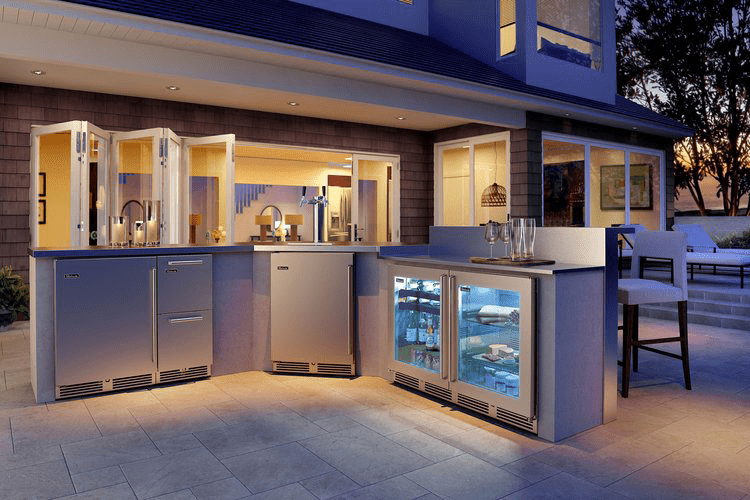 Keep Your Goodies Cool With Perlick
With a wide variety of customizable sizes, designs, and fittings, the Perlick brand guarantees the sleekest refrigeration options for your home.
Perlick's column refrigerator blends into any kitchen aesthetic. On the outside, it's tall, slim, and sleek. On the inside, the glow of dazzling white light illuminates the expertly constructed shelves that the company designed to maximize your food storage.
Perlick also specializes in under-counter and outdoor refrigeration. Enjoy ice-cold beverages or snacks from anywhere inside or outside of the house without excess energy use! The compact size of under-counter refrigerators proves more energy efficient, requiring less power to keep your goodies chilled.
Get Spotless Dishes With Viking
No one enjoys the tedious task of dishwashing. Save your sink and garbage disposal as you invest in a high-quality dishwasher.
Viking's luxury dishwasher comes with an adjustable upper rack to optimize space for even the most unwieldy dishes. For larger households, it has a multi-level power-wash system you can adjust based on the size of the load.
Viking dishwashers also feature three wash arms and a triple filtration system that performs multi-level washing for a superior cleaning. Add to this an efficient drying system and an LCD control panel for easy navigation, and you've got the finest built-in luxury dishwasher on the market.
Even better? Dishwashers use less water per cycle than we typically use when hand-washing dishes.
According to Collin Dunn, automatic dishwashers are more efficient in bowater and energy use, making a Viking built-in dishwasher a fantastic option for anth eco-friendly kitchen.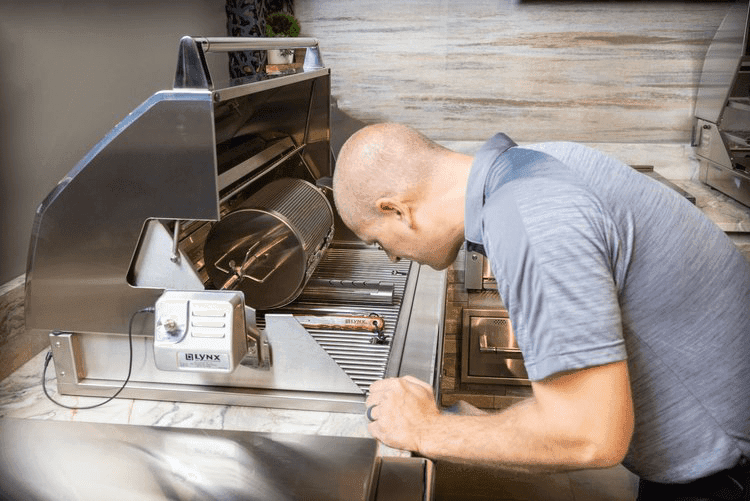 Get a Professional Grade Grill With Lynx
Looking to experience the fun of grilling without the inconvenient mess? Lynx flat-top grills prevent the food waste that comes with grate-top grills, and Lynx's stainless steel, nonstick surface avoids that greasy buildup that's so hard to clean.
Lynx's aluminum and stainless steel cooking surface heats your food evenly, and with adjustable burners that create two separate heating zones, Lynx grills are great for multi-course meals. Feed the whole family in your backyard with one appliance!
Customize Your Kitchen With AGA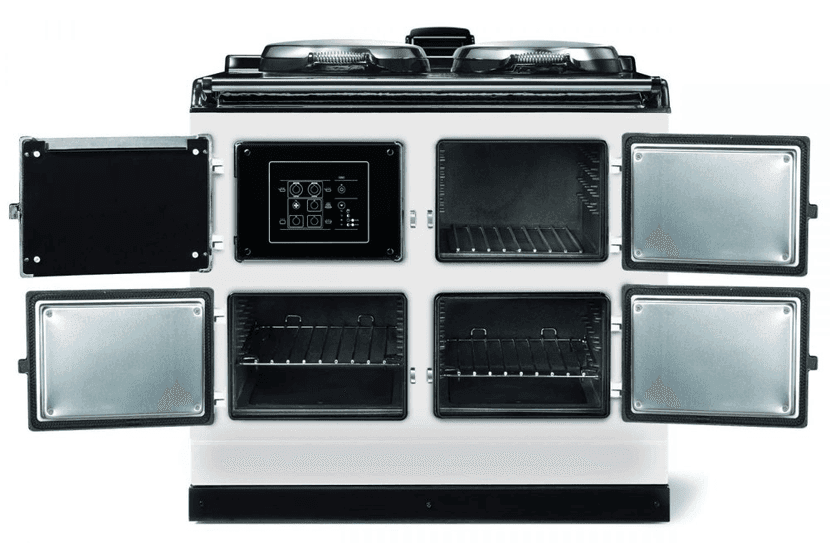 AGA designs kitchen ranges with function and beauty in mind. With an assortment of colors and styles, you can easily find a model that best suits your kitchen and provides optimal-quality cooking features for all your needs.
The multifunction ovens have generous cooking space, with glide-out racks to allow for large amounts of food. And with so many modes for various methods of cooking, AGA ranges combine multiple functions into one compact appliance!
An added bonus? If you decide to sell your home in the future, AGA's luxury ranges will increase the value of your real estate.
Maintain Excellent Ventilation With Signature Kitchen Suite
No more relying on ceiling fans to ventilate your home when the kitchen gets smoky—Signature Kitchen Suite's pro-style wall hoods are changing the game of kitchen ventilation.
Designed to monitor and control air movement, these hoods can keep the air breathable and help maintain a stable temperature when the cooking gets hot. With smart appliance technology and the Signature Kitchen Suite app, you can control the hoods from your mobile phone.
Especially during COVID times, kitchen ventilation is crucial to keep your family happy and healthy. According to the Centers for Disease Control and Prevention, fans above your cooktop can "improve airflow and keep virus particles from being concentrated in one place."
Signature Kitchen Suite keeps your home in the best shape possible. That's why buyers receive a three-year warranty for all Signature Kitchen Suite appliances so you can guarantee a covered system.
Store Your Fine Wines With Perlick Reserves
What better way to spice up your kitchen or home bar than with a high-end wine reserve?
Designed with commercial standards in mind, Perlick's wine reserve is a stunning addition to your home. Stainless steel interiors and exteriors add a sleek, modern look to any space and provide the durability you need to keep your wine chilled to perfection.
Perlick's patented dual-zone technology creates an ideal storing temperature for both red and white wines. With separate temperature zones, you can maintain that precise chill for even the biggest wine collection.
Smoke Savory Meals With Lynx
Designed to adapt to your needs, Lynx creates smokers for countertop usage or built-in placement, allowing you to maximize your kitchen space while cooking up delicious meals.
With plenty of cooking surface and a customizable temperature range, you can smoke your favorite meats for up to eight hours to seal in that intense, smoky flavor. For added convenience, Lynx uses digitally interactive technology that allows you to check your food from anywhere in your home.
Lynx also offers a variety of plans for home appliance warranty, ensuring your appliances maintain excellent performance for you and your family.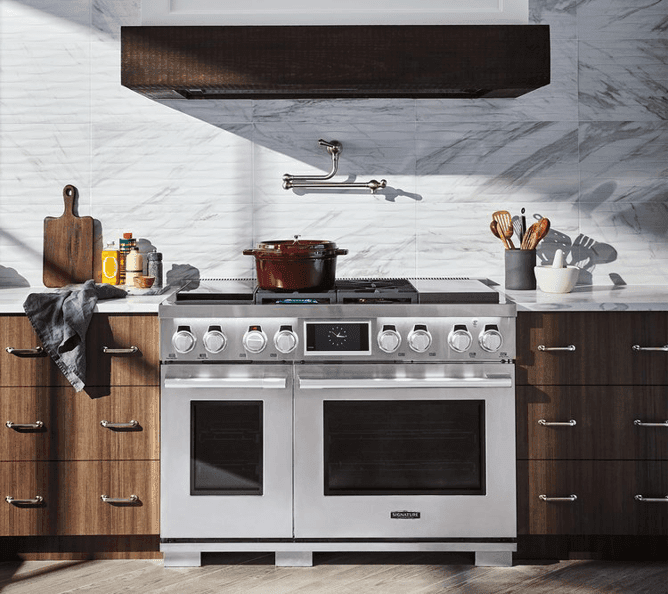 Keep Cooking Convenient With Signature Kitchen Suite
Great for quick, on-the-go snacks or reheating leftovers from last night's tasty dinner, your microwave is a cornerstone of your kitchen.
Each model features a generous interior capacity and a sleek, simple aesthetic. Whether you prefer a countertop model or a built-in microwave drawer, Signature Kitchen Suite microwave ovens can brighten up any kitchen and provide you with the quality and convenience you deserve.
Make Maintenance Stress-Free With Sterling Service Group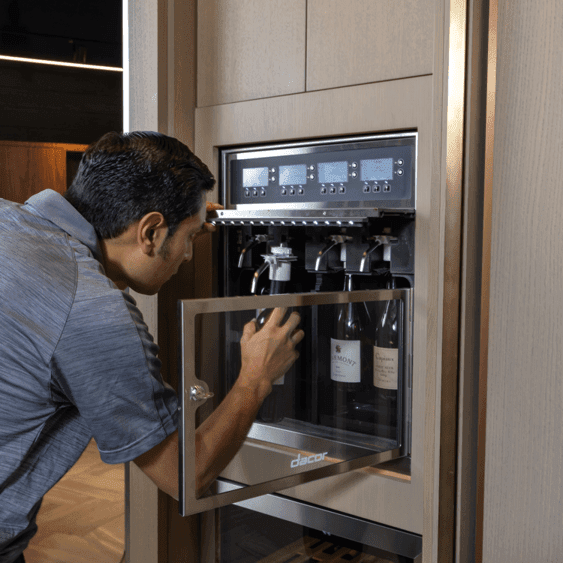 A manufacturer appliance warranty is only the first step in keeping your home in tip-top shape. Sterling Service Group provides high-quality appliance maintenance and repairs that will keep your luxury appliances performing well.
To learn more and schedule a servicing for your appliances, visit our website or give us a call at our Atlanta, Chicago, Nashville, and New York locations.